We paired with some of our favorite bartenders around Austin to create a few Nine Banded Whiskey specialty recipes.
Which one is your favorite?
Try it out at home and tell us all about it!
Post a photo and tag us: @ninebandedwhiskey
HILL COUNTRY COOLER
1.5 oz Nine Banded Whiskey
2 oz watermelon juice
.75 oz basil simple syrup
.5 oz lime juice

When the heat returns to Austin, it means greenbelt swimming holes and barton springs trips in the sunshine. Refresh with this delicious whiskey, watermelon and basil drink as the the days grow longer and the city starts to slow down.

Shake all ingredients and pour into a collins or rocks glass over ice. Garnish with a basil leaf.
STEVIE'S HONEY BEE
2 oz. Nine Banded Whiskey
1 oz. Lemon Juice
.75 oz. Lavender Syrup

Boil water & sugar as equal parts, add dried lavender buds - steep and cool overnight. Strain out the lavender the next morning.
Our classic Stevie's Honey Bee is one you may have seen at a local event. Named after Stevie Ray Vaughn, this sweet sipper is sure to get you into some trouble..
Batching this cocktail out for friends and a full party is the way to go. The lavender simple syrup may seem like a task, but there is no better way to get the party started than filling your home with lavender aromas as you prepare for fun times with friends. Be careful, it is dangerously delicious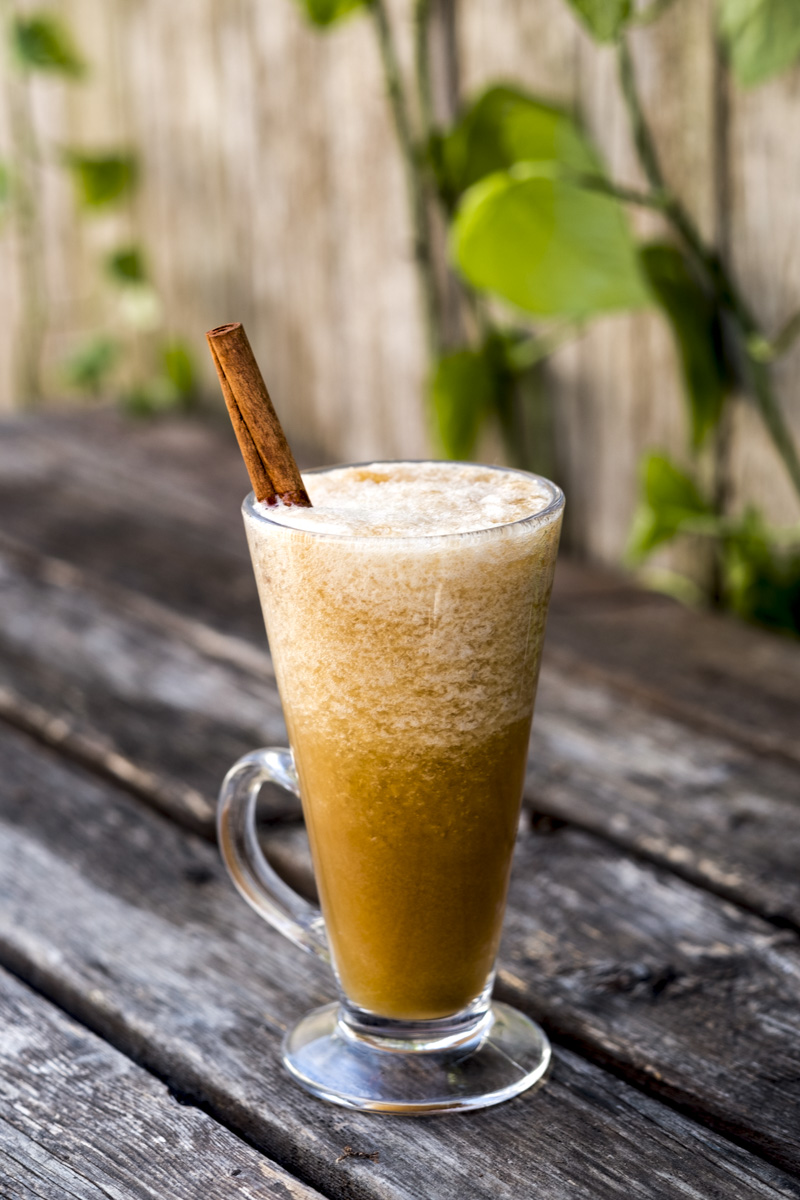 NIGHT ROAMER
1 oz Nine Banded Whiskey
1 oz cold brew coffee
1 oz milk (almond, coconut, or 2%)
.5 oz Licor 43
.5 oz simple syrup

Inspired by the cold brew that runs through this city as summer draws near, the night roamer is a remarkably Austin coffee cocktail. This caffeinated creation will get you roaming into the early hours of the morning.

Shake all ingredients and pour into a collins glass over ice, or put in blender to serve frozen.
BANDED BASIL
2 oz. Nine Banded Whiskey
.5 oz. Simple Syrup
3 Basil Leaves
Splash of Topo Chico

This classic cocktail with a bit of herbs is always a crowd pleaser.. Not too sweet and yet just sweet enough.

Muddle basil leaves with simple syrup in a rocks glass. Add crushed or cracked ice, filling to the top of the glass. Pour Nine Banded over the ice. Stir gently adding a splash of club soda, slap a fresh leaf of basil on your palm, garnish the drink with it and enjoy.

REVOLUTION NINE
2 oz Nine Banded Whiskey
.5 oz Licor 43
2 dashes angostura bitters
2 dashes peychaud's bitters

Whether you prefer your Nine Banded neat, on the rocks, or mixed up in a tasty cocktail, you'll hit all the bases with this classic cocktail.

Stir all ingredients and pour into a rocks glass over fat ice or neat. Garnish with an orange swath.
6TH STREET SHANDY
2 oz. Nine Banded Whiskey
2 oz. Aranciata Soda
1 can Wheat Beer or Lager
.5 oz. Lemon Juice

For the beer drinks and whiskey lovers, this recipe is a refreshing take on your summer shandy. Give it a try! It's best served on a boat or pool side or well.. just about anywhere.

Pour a 12 oz wheat beer or lager of your choice into a glass. We recommend the Live Oak Hefeweizen as a wheat option, or Twisted X's Austin Lager if that is more your style. Add Nine Banded and lemon juice, then top with Sanpellegrino Aranciata or another citrus soda. Garnish with an orange slice. Enjoy.